Death is inevitable. We can't change that fact. We can change our relationship to it. We can bring death out of the closet.
Contemplate it. Talk about it. Plan for it. Allow it to inform the way we live—the choices we make. How we die is an extension of how we live.
Use the resources gathered here to develop your death literacy—the practical know-how needed to plan well for the end of life—for yourself or others.
---
Upcoming Events in Ithaca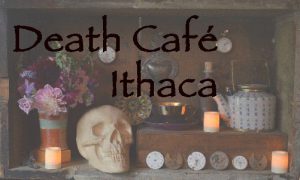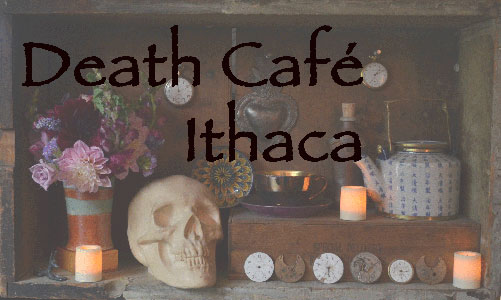 We host a Death Cafe in Ithaca every quarter. The next cafe will be Saturday, December 7 at 2:00 pm. If you'd like to be added to the mailing list or to RSVP for this cafe, please drop us a line at: deathcafeithaca@gmail.com.